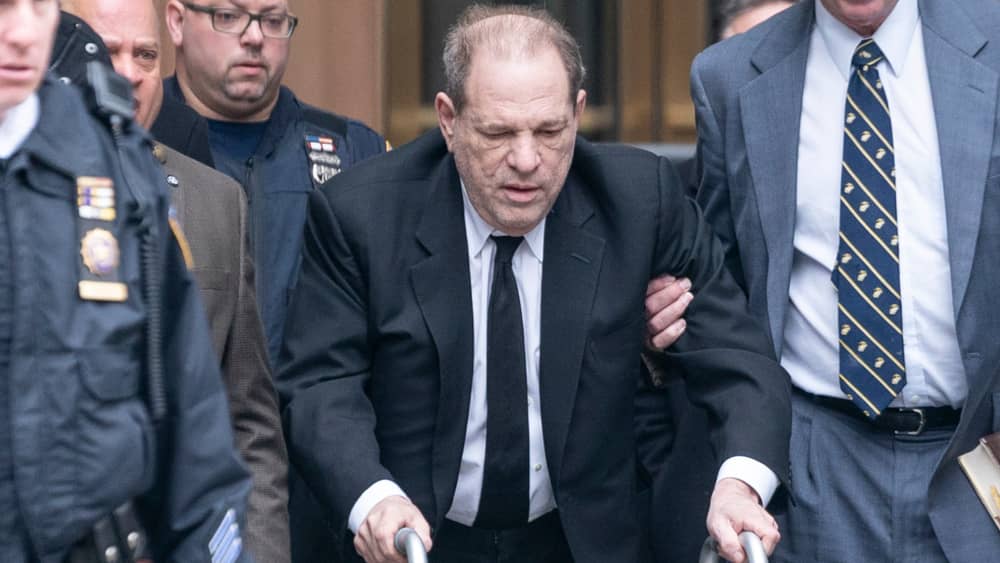 Harvey Weinstein pleaded not guilty in a Los Angeles courtroom Wednesday to four counts of rape and seven other sexual assault counts. The 69-year-old was brought into court in a wheelchair by sheriff's deputies, wearing a brown jail jumpsuit and face mask. Attorney Mark Werksman entered the plea one day after Weinstein was extradited to California from New York, where he was serving a 23-year prison term.
Weinstein's charges involve five women and span from 2004 to 2013, said to have taken place in the hotels in Beverly Hills and Los Angeles that the New York-based Weinstein would make his headquarters for Hollywood business. Weinstein pleaded not guilty to four counts of rape, four counts of forcible oral copulation, two counts of sexual battery by restraint and one count of sexual penetration by use of force, charges that together could bring a sentence of 140 years. The women were not named in the charging documents.
A New York jury found Weinstein guilty of rape in 2013 and sexual assault in 2006 at his Manhattan apartment; he is appealing that conviction, seeking a new trial. Weinstein maintains his innocence and contends that any sexual activity was consensual.
Editorial credit: lev radin / Shutterstock.com